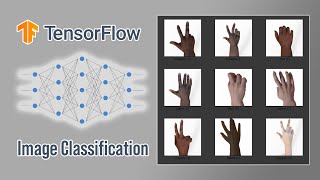 Real-World Python Neural Nets Tutorial (Image Classification w/ CNN) | Tensorflow & Keras

In this video we walk through the process of training a convolutional neural net to classify images of rock, paper, & scissors. We do this using the Tensorflow & Keras libraries. This is a follow-up to the first video I posted on neural networks.

Introduction to Neural Nets:

https://you...
Keith Galli
【予測】20万人まであと260日(2023年6月24日)
チャンネル登録
RSS
Recent MIT Graduate. I make educational videos on Computer Science, Programming, Board Games, and more!

I found online videos to be extremely helpful as I progressed through the educational system growing up so I decided to make a channel of my own. Let me know what I should make next!

-Keith :)