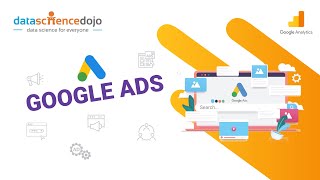 Introduction to Google Ads | Marketing Analytics for Beginners | Part-36

Often when we search for something on Google, there are ads that appear on the results page on the Google search engine under the label "Ad.", also known as Google Ads, which is Google's pay-per-click online advertising platform.

Google Ads provides a great opportunity for advertisers to be...
Data Science Dojo
【予測】9万人まであと49日(2022年11月25日)
チャンネル登録
RSS
Data Science Dojo is an e-learning company that is redefining the data science education landscape with simpler, digestible, and not to brag ---- engaging curriculum. We believe that data science is for everyone. So, we invest our time in simplifying and educating data science and machine learni...
Data Science Dojo is an e-learning company that is redefining the data science education landscape with simpler, digestible, and not to brag ---- engaging curriculum. We believe that data science is for everyone. So, we invest our time in simplifying and educating data science and machine learning concepts that our attendees can actually apply to generate business value in their respective job functions.

Our channel showcases our commitment to teaching data science! You will find tutorials, community talks, and courses on data science and data engineering. We offer many courses that address all competency levels. Explore the full catalog of courses on Data Science Dojo and start learning today → datasciencedojo.com