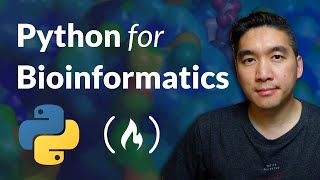 Python for Bioinformatics - Drug Discovery Using Machine Learning and Data Analysis

Learn how to use Python and machine learning to build a bioinformatics project for drug discovery.

✏️ Course developed by Chanin Nantasenamat (aka Data Professor). Check out his YouTube

channels for more bioinformatics and data science tutorials:

https://www.youtube.com/dataprofessor/

and https:...